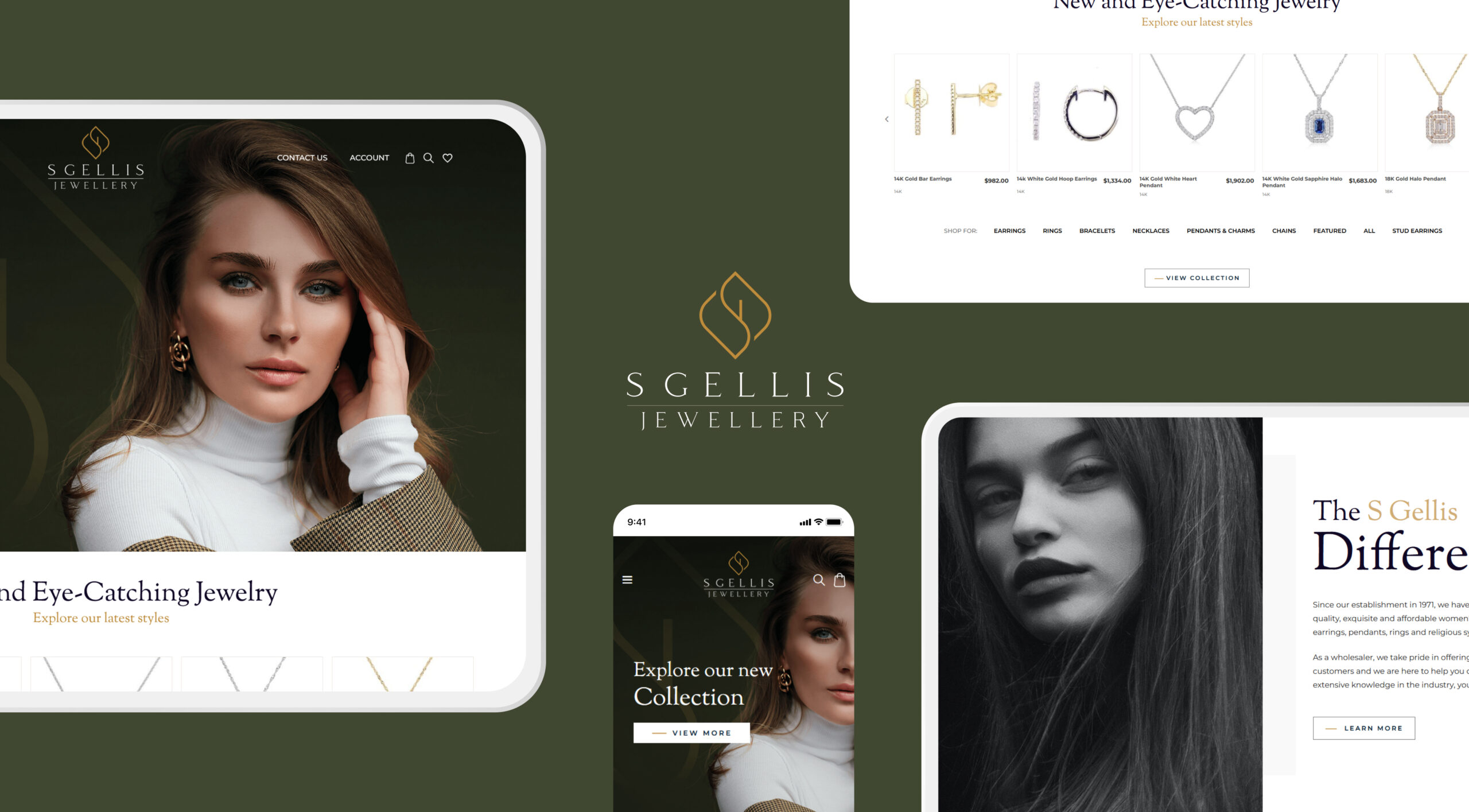 SUMMARY
For the past 50 years, S Gellis Jewelry has been dedicated to offering exceptional women's jewelry, including necklaces, earrings, pendants, rings, and religious symbols. As a wholesale company, they've built a loyal customer base, and are committed to providing a top-notch experience to their customers. They approached us, looking for a new design, a fresh modern look and an easy to manage website to showcase their collection and sell it online.
As a trusted and respected jewelry company with over 50 years of expertise, S Gellis Jewelry knew it was time to update their website to better reflect their refined, sophisticated style. That's where we came in. Our team of designers and developers crafted a stunning, contemporary website that exudes elegance and refinement.
We utilized the powerful open source Magento ecommerce platform to create a custom online store that not only beautifully displays S Gellis Jewelry's extensive collection of classic pieces, but also makes it easy for them to manage orders and accounts with both existing and new customers.
This new website truly captures the essence of S Gellis Jewelry's timeless, high-quality craftsmanship and allows them to continue to provide exceptional service to their valued customers.
SERVICES
Design | B2B | B2C | Ecommerce | Magento development | Custom Development