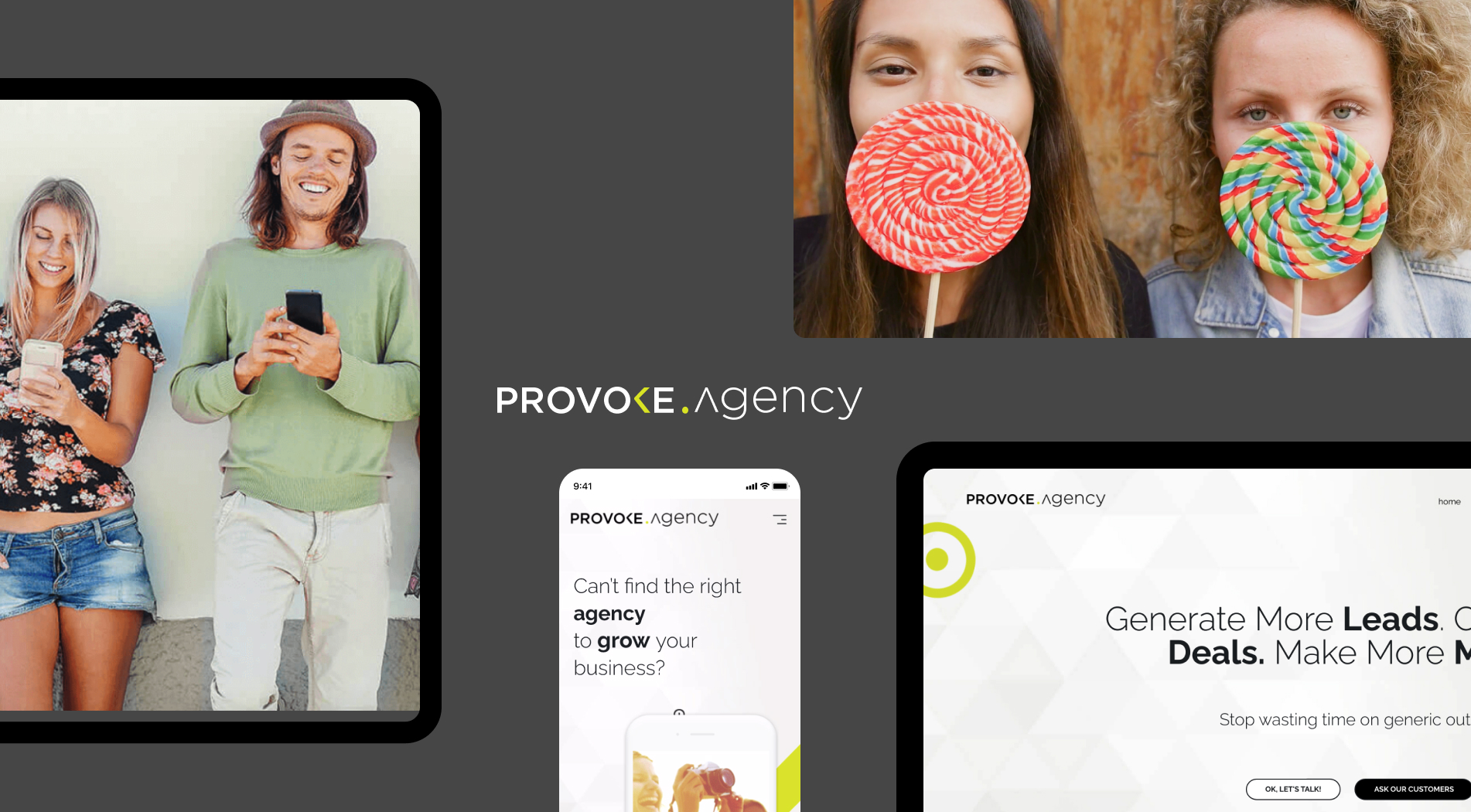 Provoke Agency is an edgy digital marketing powerhouse, dedicated to empowering businesses with innovative digital strategies and cutting-edge lead generation tactics.
When Provoke Agency approached us to design their website and landing page, we were excited to create a cutting-edge online presence that would align with their brand image and drive their marketing efforts. The result is a stunning WordPress website that embodies the edgy and dynamic nature of Provoke Agency. With its sleek design, intuitive navigation, and captivating visuals, the website offers visitors an immersive experience that showcases Provoke's expertise in digital marketing.
We also integrated powerful personalization and analytics tools to provide Provoke Agency with ways to personalize their website's message to different audiences, as well as analytical tools to help them gain valuable insights into user behaviour, conversion rates, and overall website performance.
SERVICES
Branding | Design | Strategy | WordPress | Custom Development